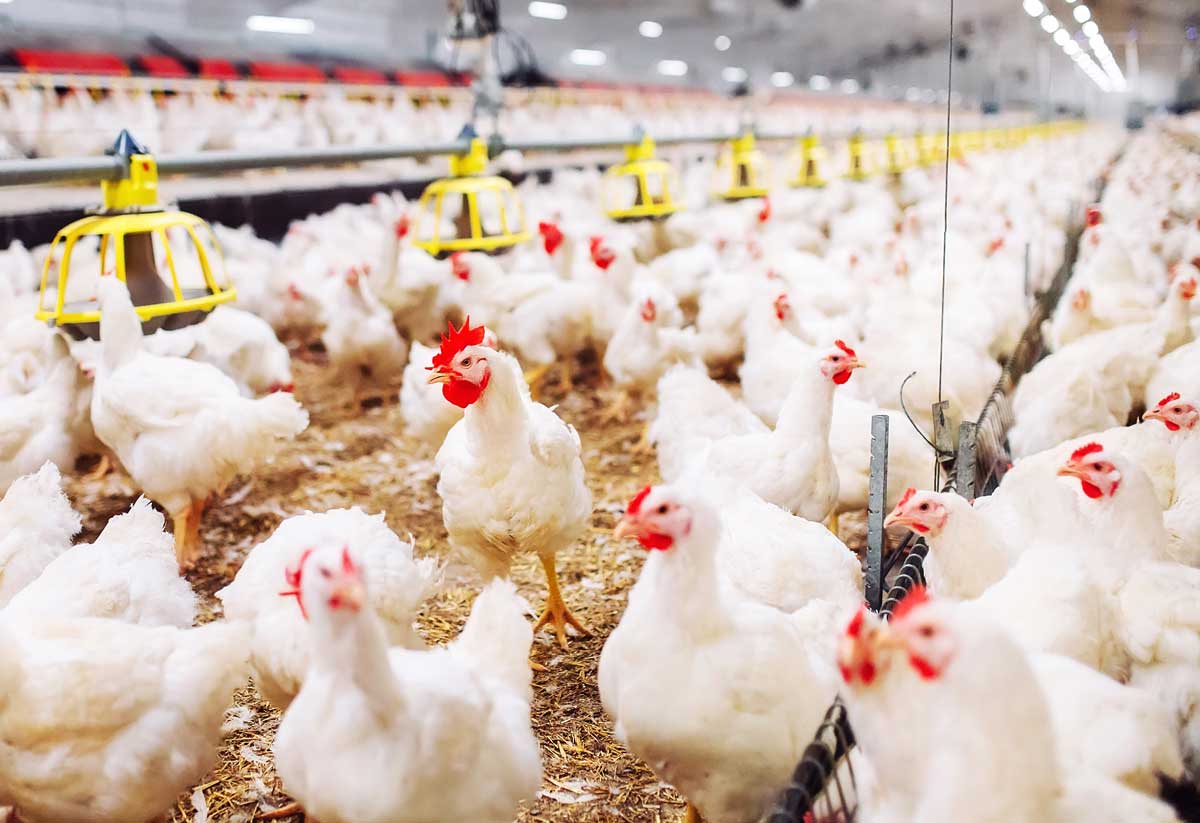 Alinova offers a nutritional range tailored to poultry, with a personalised service for each of our customer partners, in order to:
Develop formulas that meet precise physiological needs at each stage of production.
Strategy for reducing use of medication in livestock farming.
Track the launch, marketing and sales development of your range by carrying out quarterly or half-yearly steering committee meetings, as you see fit, attended by the full technical team.
To help you understand how a nutritional range is launched, Alinova can develop a species-specific nutrition programme for you. This nutritional guide is especially appreciated by our customers' new hires.
VREPROVIT : Oligovitamin complex to correct critical phases of growth and reductions in food consumption.

VSKIN natural : Rich in natural amino acids, VSkin natural has a higher uptake rate than synthetic versions. Improves the quality of skin appendages, counteracts feather-eating behaviour and delayed growth.

HPOUX : Natural repellent to control red mite populations, which is the main cause of reductions in laying.

VCALCI TH : Rich in soluble calcium, VCalci TH increases the TH of drinking water and thus improves shell quality.